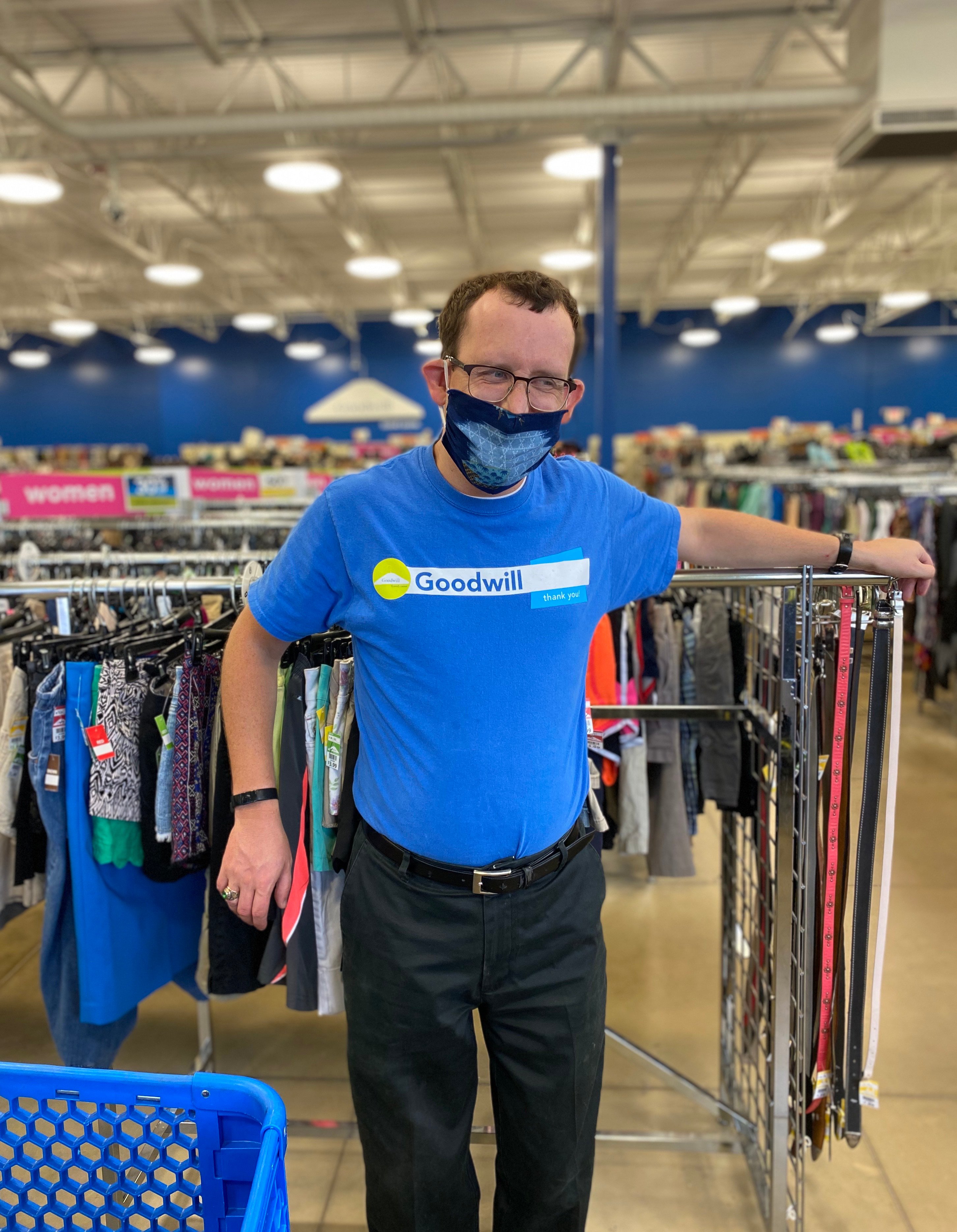 Matthew Easterday joined the team at Goodwill more than 7 years ago, winning employee of the month several times in recognition of his outstanding work ethic over that period of time. He is punctual and always excited to see his coworkers and help in any way he can.
His primary roles include donation attendant and purger, which means he finds clothing items with a certain color tag and removes them from the sales floor. Since he is colorblind, he relies on reading the color written on the back of the tags, which is especially tedious.
Matthew takes pride in his work, often telling his job coach that his mom would be so proud of him. He does everything he is asked to do, even if his barriers might make it challenging. His strong character and hard work have allowed him to increase his hours at Goodwill and work on the sales floor with customers, which he enjoys. Regular customers are excited to see him.
Diagnosed with an anxiety disorder, Matthew used to be shy and anxious in new situations. Since working with his job coach at Goodwill, he has overcome this and started to do more activities. In addition to being a member of a local book club, Matthew volunteers at a food pantry. He also plays basketball for the Boone County Special Olympics and frequently runs with his parents. He is incredibly close with his parents, who have helped instill in him a strong sense of character and a dedication to working hard.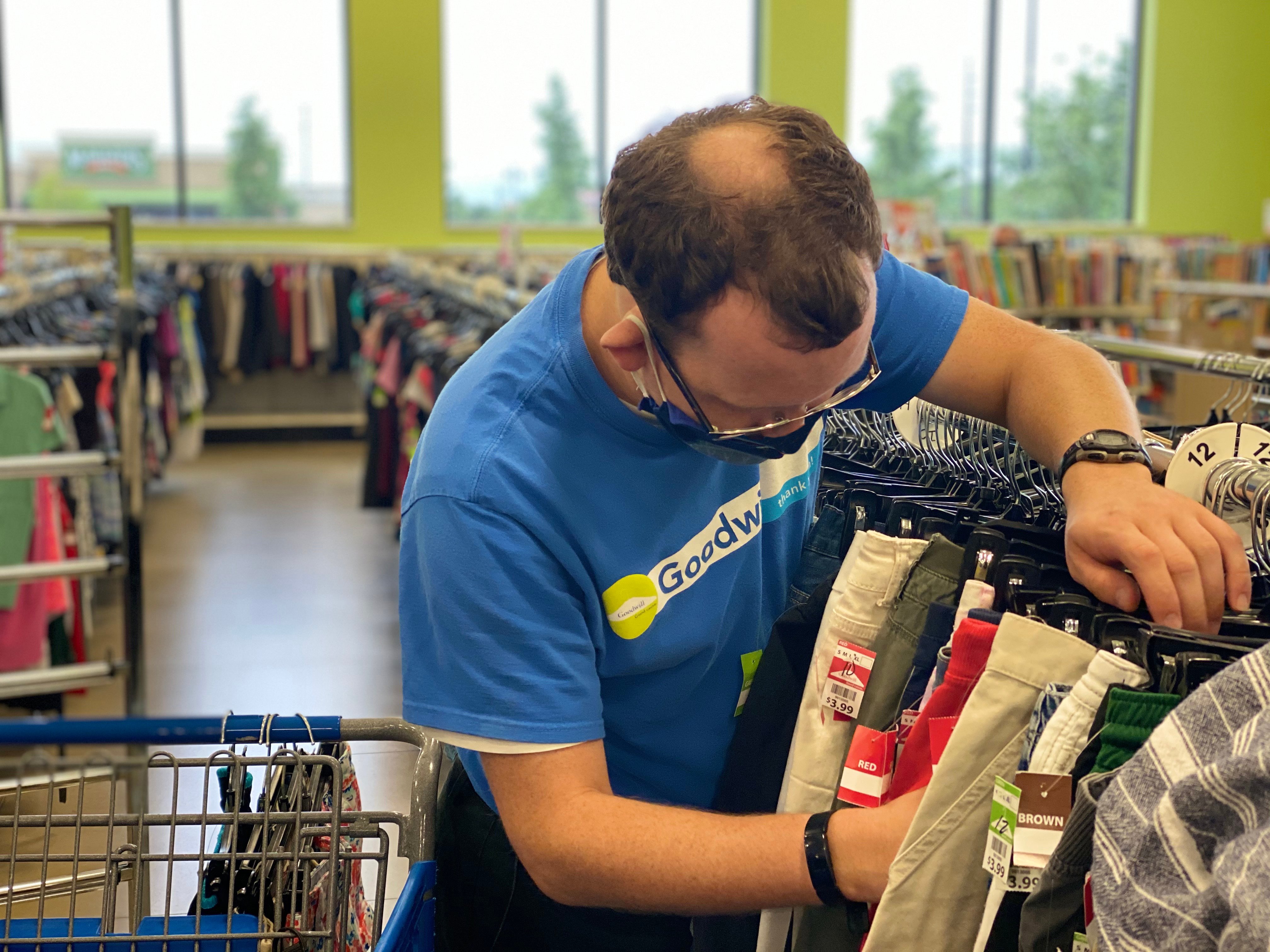 In addition to his job at Goodwill, Matthew works as a bagger at a local Kroger grocery store two days a week. When Goodwill first supported Matthew at Kroger, he was conditioned to rely on his job coach to do a lot of his work for him. After support from management and the team where he receives coaching services, Matthew learned to work more independently.
He enjoys chatting with customers while bagging their groceries. Even during the pandemic, Matthew never faltered on his work obligations and took his role as an essential worker very seriously. The customers at his store know him by name and expect to see him when they come in to shop. Matthew always thanks them and wishes them well.
"I just keep working and do the best I can," Matthew said. He takes great personal responsibility in setting a good example for his co-workers and making sure he always puts good work forward.