"Black History Month is an opportunity to celebrate and honor Black achievements. It means support of the advancement of the Black community," said Steven Hedrick.
Steven has been a leader at Goodwill of Central and Southern Indiana for six years. He teaches and supports students at The Excel Center Meadows as a humanities and math instructor. Steven enjoys spending time with students and watching them develop their skills.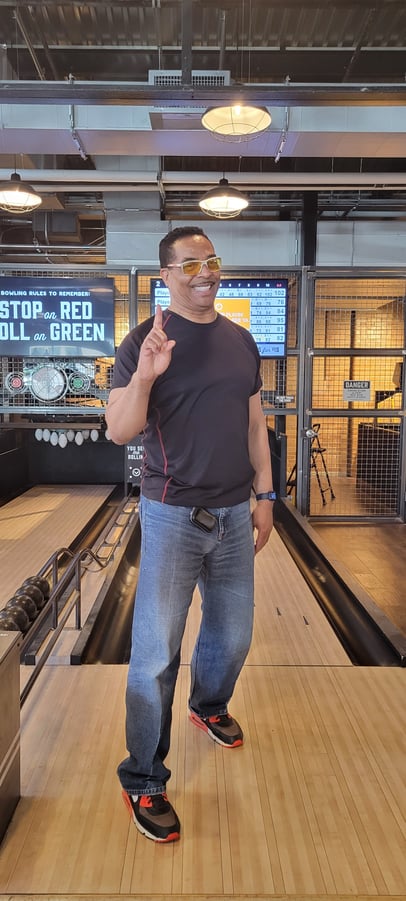 "My favorite part of my day is seeing students in the building and classroom," said Steven. "I often tell students that showing up is half the battle! If you show up, we will get you where you want to go!"
The Excel Center is Goodwill's free public high school for adults. By meeting students where they are and offering flexible scheduling, students are able to earn their Core 40 high school diploma at a fast pace. The Excel Center ensures that students also graduate with an industry-recognized certification and/or college credits, so they can earn a living-wage post graduation.
"My biggest challenge in serving this population is finding new and creative ways to encourage students that also resonates with them," said Steven. "Students often respond to a familiar message when presented in a different or unique way."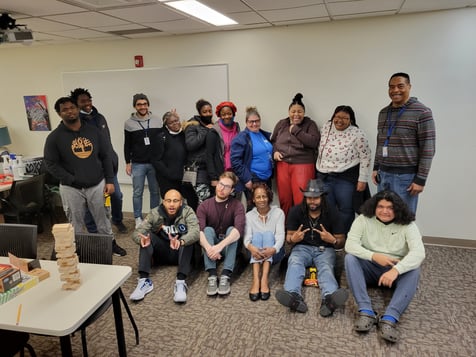 To support adult learners, The Excel Center provides barrier-removal services including free, onsite child care, transportation assistance and life coaches, who help students navigate life inside and outside of the classroom. Steven acknowledges that Excel Center students face many unique challenges while they attend school.
"I feel that we serve an often forgotten segment of society," said Steven. "Some of our students have daily challenges that many simply take for granted. It is a privilege to assist students in their journey to improve their lives through education and employment."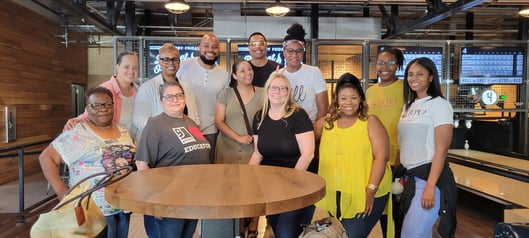 The Goodwill Excel Center proudly celebrates and recognizes the importance of Black contributions to Goodwill's mission. In addition to honoring Black leaders and achievements in our classrooms and offices, Goodwill teams continue to focus on and learn about diversity, equity and inclusion throughout the year. Steven recommends that everyone takes the time to learn more on their own as well.
"Attend related events including museums and programs to keep learning interesting, new facts regarding Black History!" said Steven.
We thank Steven Hedrick for his ongoing leadership at Goodwill! To learn more about Black History Month, visit https://blackhistorymonth.gov/.