Shonda Russell, MPA has worked at Goodwill of Central & Southern Indiana for nearly seven years. During her tenure, she has made contributions to both our mission and education divisions, including as an employment specialist at TalentSource and life coach at The Excel Center.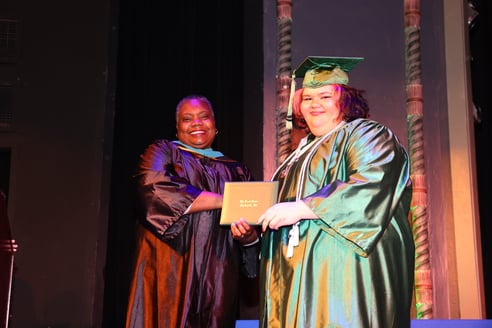 Today, Russell leads The Excel Center located in Shelbyville, Indiana, as school director. In her role, she is responsible for the overall success of the school which includes the safety of staff and students; building and maintaining school culture; making budgetary decisions; and developing community partnerships to further advance the mission of The Excel Center.
"As school director, my team and I work hard every day to ensure that students graduate with a quality education and the tools they need to transition successfully into the workforce or pursue a college degree," Russell said.
Russell is often recognized by her peers for her leadership, kindness and commitment to the Goodwill mission of changing lives through education, health and employment.
"Seeing a student graduate is my favorite part of my work," Russell said. "We develop relationships with our students. We know their struggles and barriers. To watch them overcome an obstacle and earn their diploma is like watching a family member obtain success."
One of the challenges Russell faces as a leader is helping students not only succeed academically but also socially.
"I work in a city and direct a school where less than 3% of the population is Black. Minors in my school commonly think that Blackness means imitating the negative stereotypes that are shown on television and surround the Black culture. I aim to dispel those myths about Black people while also demonstrating professionalism to our student population," Russell said.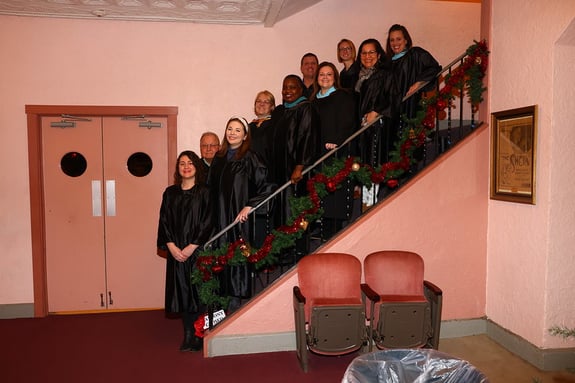 Russell encourages students and others to examine African American culture through an educational staple -- reading.
"Read, teach and elevate to learn and understand more about Black history! Read and share books by, about, and for African Americans. Ask poignant questions and listen to the very honest answers provided by African Americans. Help teach the generations to come about all we have done and continue to do. Amplify and exalt the voices of past and present Black leaders in your communities… Repeat!" Russell said.
February is Black History Month across the United States, a time to honor the innumerable achievements and contributions of Black Americans.
"For me, Black History Month is the recognition and celebration of the contributions African American pioneers have made to the United States," Russell said. "The African American culture and heritage is rich; our contributions to this country should not be dismissed, overlooked or forgotten."
Thank you, Shonda Russell, for celebrating Black History Month with us and for your leadership and dedication to the Goodwill mission!