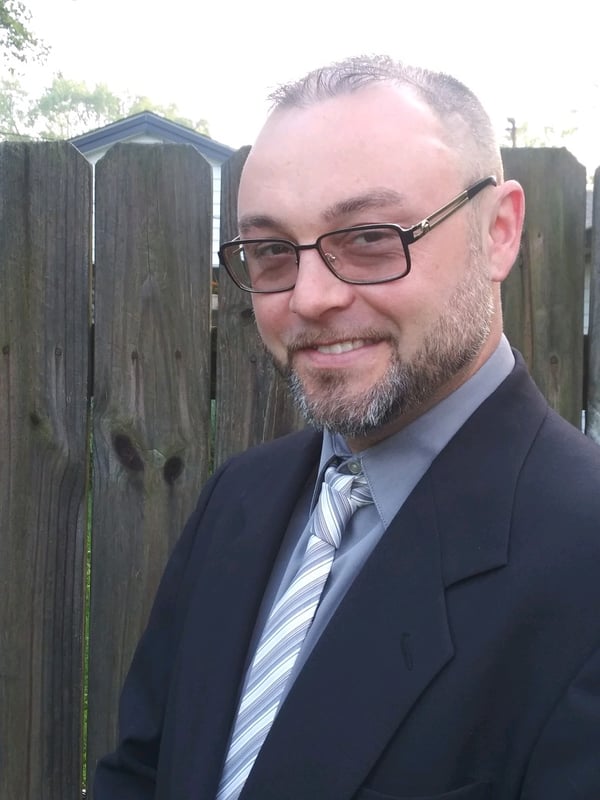 Initially pursuing a culinary arts degree from Ivy Tech, the course of Tyler Haemmerle's life was significantly changed after becoming a victim of gun violence. In 2014, he joined Goodwill as a retail associate and quickly stood out. With his strong work ethic and drive to succeed, Tyler served as a role model for his peers.
Supported by his manager and funded by Goodwill, Tyler completed several certificates through the Manufacturing Skill Standards Council (MSSC) as well as OSHA's 10-hour general training course, which lead to a promotion to Team Lead. He continued to advance his skills, completing a Six Sigma project that saved the company $1.5 million.
After two years in this role and ready to seek new opportunities, Tyler worked with his Goodwill Guide — a career and life coach — to pursue opportunities outside of Goodwill. He was referred to TalentSource®, Goodwill's job placement team, and connected with a plastic recycling services company where he was hired as a Team Leader making over $15/hr.
After 18 months, and using the leadership skills he honed for the past five years, Tyler accepted a new role selling insurance for Banker's Life Fieldhouse, earning triple the hourly wage he did before.
"Nathan (Tyler's Goodwill Guide) has always been there and supported me," Tyler said. "He followed up with me more than anyone else in my life."