Meet Dakota McLaughlin. Dakota is a proud graduate of The Excel Center® and is working towards earning a Master's degree in Social Work. Just a few years ago, however, he was in a very different situation.
Dakota lost his mother at a young age and had limited support from his father, especially after coming out to his family. He began to experiment with illegal substances which led to a period of homelessness.
"I hit rock bottom when I woke up covered in ice from a storm that passed earlier that morning," Dakota said. "I was tired, emotionally drained, and fed up. I knew that I did not deserve to be in the situation that I was. I did not deserve to be a victim of the crimes committed against me. I did not deserve to be sleeping on the sidewalk, covered in ice."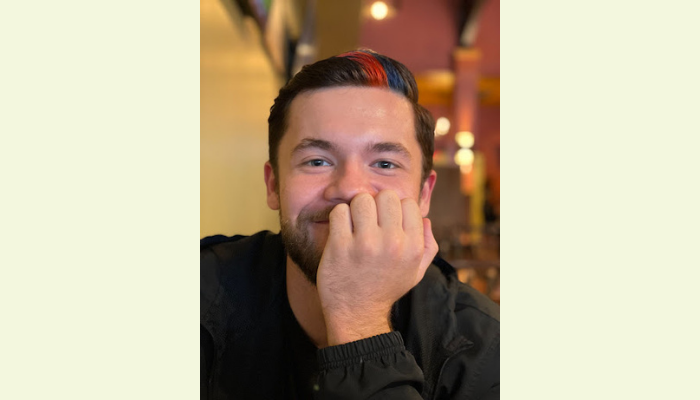 Dakota,19, took a leap of faith and moved back home. He dedicated himself to building a new life that he deserved and loved. He stopped using methamphetamine; he started seeing a mental health professional, and he went back to school.
"Initially, it was hard for me to go back to school because I had been out of school for so long," Dakota said. "However, I knew that to reach future opportunities I had to step outside of my comfort zone. My time there was absolutely amazing – They helped me to achieve academic opportunity/success, prepare for post-secondary education and create long-lasting memories."
In June of 2021, Dakota graduated with his Core 40 Diploma from The Excel Center and three dual credits that could be applied toward his bachelor's degree. He is currently attending Ivy Tech to get his Human Service degree and plans to transfer to Indiana University to complete his Bachelor's of Social Work, eventually earning his Masters of Social Work, and finally applying to the Federal Bureau of Investigation as a Victim Specialist.
"I want people to see my situation and be inspired to take the next step," Dakota said. "What I have experienced does not define me, how I utilize my experience defines me."