When Shannon Parks joined Goodwill's janitorial team 15 years ago, her primary responsibility was cleaning restrooms. Due to a learning disability, her reading and comprehension skills were at a third grade level, limiting her ability to advance in her employment.
Nonetheless, she was dedicated to her job and hard-working, allowing her to be cross-trained in multiple areas, which led to her eventual promotion to backup Team Lead. She also began working with Indy Reads, which helped her improve to a tenth grade reading level.
"Shannon exemplifies determination," said Chris Borsch, Shannon's supervisor. "She has shown over and over again that she is willing to put in the work to achieve her goals, both personally and professionally."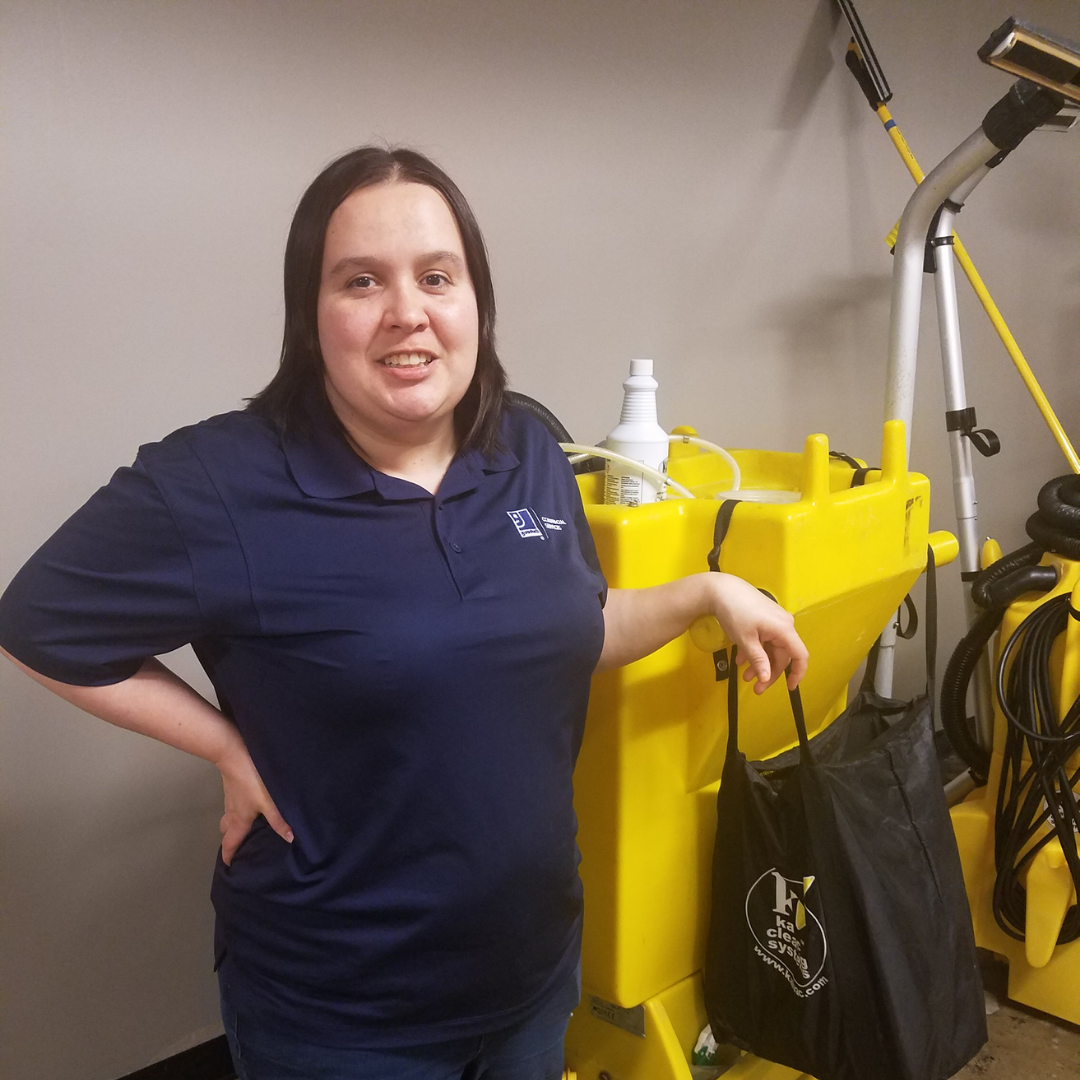 As a result of her progress and continued achievement, Shannon advanced into the role of Team Lead earlier this year and now oversees three employees. The ability to communicate effectively via email is a requirement of her new role, and her supervisors encourage her to write daily emails to practice her reading and writing skills.
"Her growth is an inspiration to everyone who works with her," Chris said.
She continues to develop her own leadership style, but the employees she leads report that she is fair, and they like that she works right alongside them.
Shannon is married and has a three-year-old daughter. Despite her busy schedule, she continues to pursue her goals. She would like to continue improving her reading skills and plans to earn a high school diploma one day. Being promoted to Team Lead has presented new challenges, but it has also boosted her confidence and prepared her to conquer them.