Meet Caroline Costa
Dreams and goals are great, but when you can't afford the steps to get there, they can seem unattainable. Caroline Costa was feeling that way about her own future when she moved back in with her mom in 2016. Pregnant, unemployed and financially unstable, Caroline had left an unhealthy relationship and made the difficult decision to place her son up for adoption.
"I felt I wasn't in a good position to financially give my son everything he needed." Caroline said, while speaking about that difficult decision.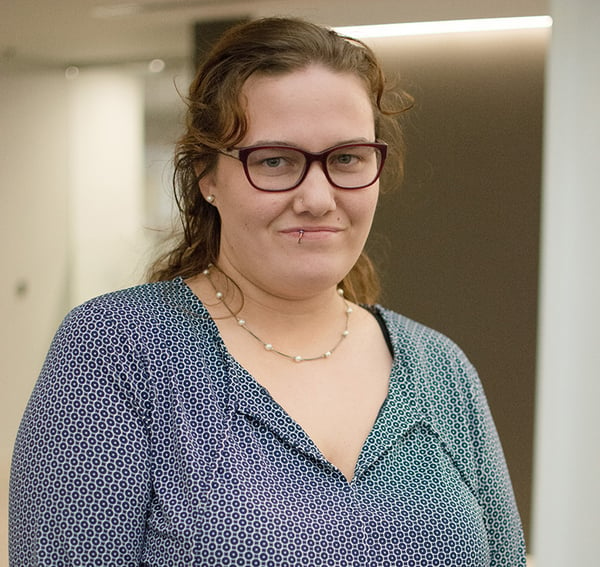 The first step to a fresh start for Caroline was getting a job. She had taken college classes, but hadn't been able to continue due to the continuous debt and no income. She also wasn't sure what career she wanted to pursue. Caroline was hired at Goodwill and began working with a Goodwill Guide — a career and life coach — to get help in her budgeting skills and develop a plan for going back to school with a focus on a career to help animals.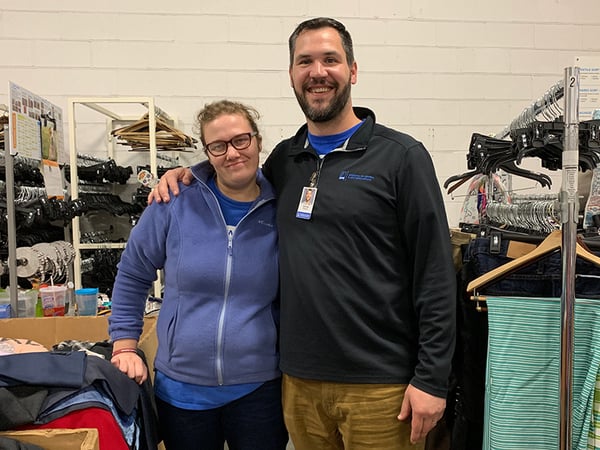 Through the Goodwill Guides program, Caroline was accepted for the Goodwill Young Leaders Innovation savings match program which matched a $500 savings over an eight month period. This allowed Caroline to begin paying for a Veterinary Assistant program at Harrison College. In addition to that lift, Caroline and her Guide worked on grant applications and scholarship applications that resulted in a grant from the On Your Feet Foundation and a Scholarship through the Goodwill's McClelland Scholarship.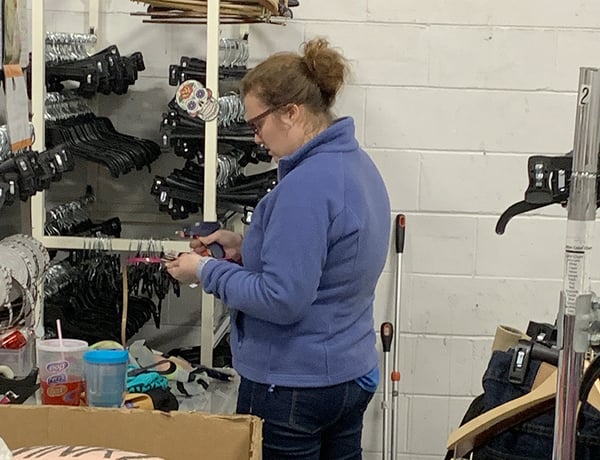 Caroline often worked double shifts multiple times a week in order to keep her full-time hours while focusing on her education. She knew she wasn't done with her finances though so she continued to work with her guide on budgeting and building up her credit. She had come to Goodwill with no credit and therefore, no credit score. "Building my credit gave me the motivation to really look at what I was spending my money on," said Caroline. "It allowed me to set savings goals and prioritize what I needed to spend my money on instead."
Roughly two years later and Caroline has completed her Veterinary Assistant program, continued to meet with her Guide for financial counseling, moved into her own apartment and has also accepted a job as a Veterinary Assistant at a local Veterinarian Clinic.
"Thank you to the United Way and to Goodwill and the Guides program!" Said Caroline. "I would not have been able to achieve my certification had it not been for these programs and the resources that I was able to receive."