Setting the scene: You're hosting an autumn-inspired meal for a group of friends and though the food could speak for itself, you'd really like to add that Joanna Gaines touch to your table. Alas, your crafting and decorating skills—on a scale of one to ten—would be in the below zero range. Fear not, we've got the perfect craft for you! For around $8 and 10-15 minutes of your time, you can create a simple, elegant, fall-friendly decoration, make several for a centerpiece or scatter them around the house for a continuous touch.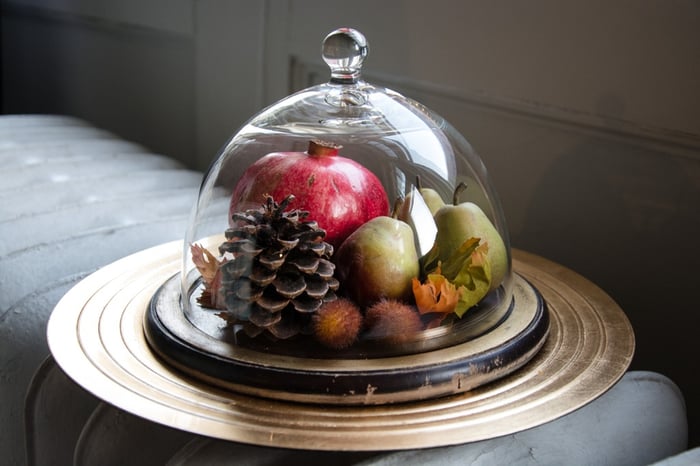 What you'll need:
Cheese dome (find at Goodwill for 1.99 and up)
Charger plate (find at Goodwill for .99 and up)
Filler (fall fruits, outdoor items)
Optional items:
Sandpaper (if your cheese dome base needs a little touch-up - 1.99 at the hardware store)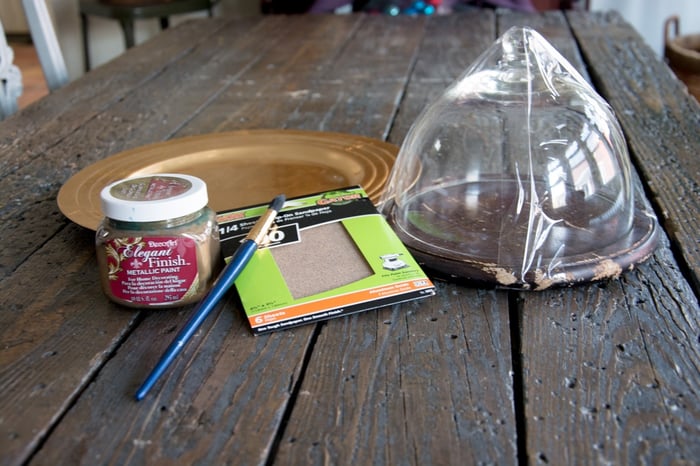 Start out by cleaning the glass dome. Let the dome soak in water and dish soap for a few minutes to remove any tape residue. While your dome is soaking, use a fine sand paper, 100 - 250 grit, and rough up where paint is needed. For that Magnolia Farms look, leave it a little rough-patched to allow wood to come through.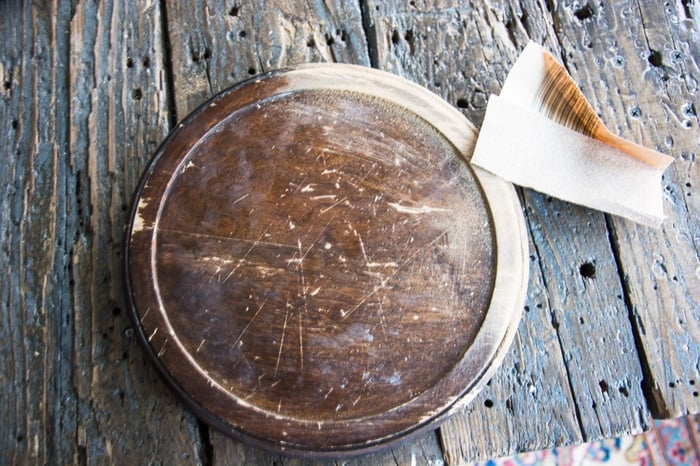 Next, paint the sanded area—full coverage or just small accents, whatever your personal preference is.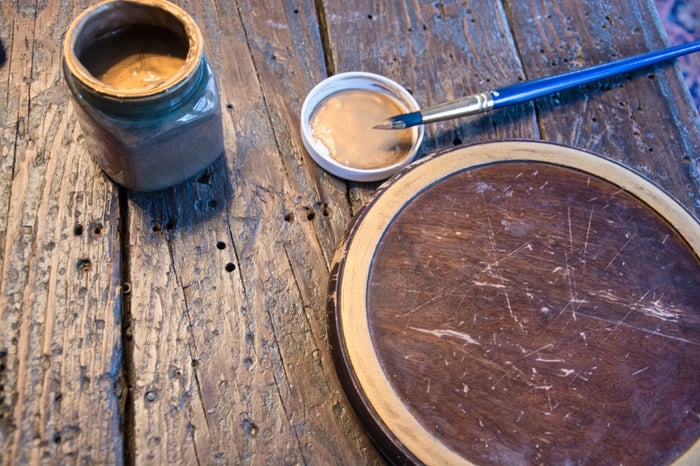 After the paint has dried and the glass dome is crystal clear, place the base on a charger plate and arrange the filler items on the base. There are no limits to what can be used as filler. For autumn, think fall produce, flowers, leaves, stones, figurines, etc. If you want to purchase filler—have at it. If you're on a tight budget, stick with what you have around your home. Pinecones in the yard? Perfect.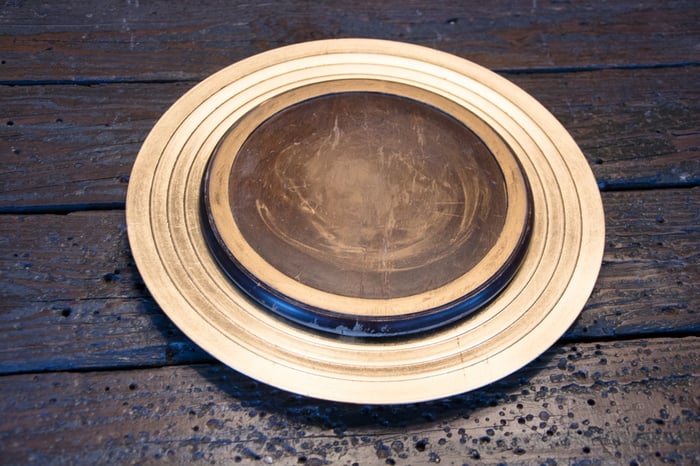 Finally, top the base with the clean globe and admire.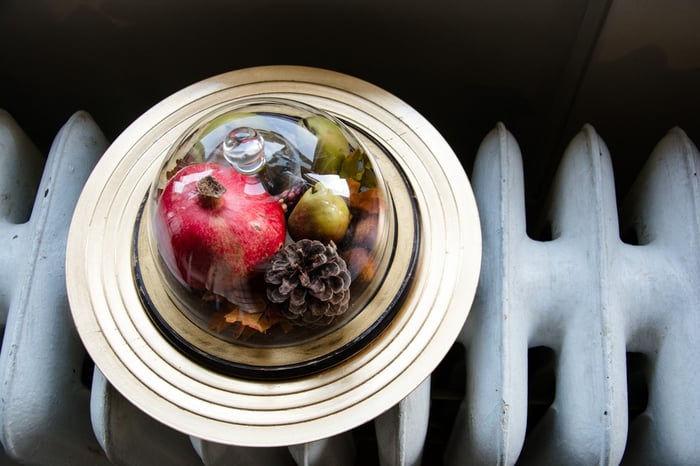 Nicely done pseudo–Joanna, nicely done.