Goodwill of Central & Southern Indiana's Nurse-Family PartnershipⓇ client Mikala Turner always felt inspired by this quote from Confucius—"It does not matter how slowly you go, as long as you do not stop." So inspired in fact, that it serves as her guiding principle throughout her life as she consistently sets and achieves her goals, overcomes tragedy and challenges and eventually discovers a path that allows her to provide support to others facing many of the same challenges she did.
Mikala's journey with Nurse-Family Partnership (NFP), however, started when she found out about the program during her first prenatal visit with her doctor. She decided to enroll soon after she left that visit.
"As a first-time mom, I knew I would benefit from having that additional support and guidance from a personal nurse," Mikala said. "Babies don't come with instructions and I wanted someone I could turn to for guidance or to answer my questions."
Mikala excelled during her time in NFP and in December of 2018, she and boyfriend Tavon welcomed a beautiful baby girl they named Ameerah. The overwhelming excitement and anticipation of becoming a first-time mother was interrupted when Tavon tragically died by suicide, shortly after Ammerah's birth. After Tavon's death, Mikala battled depression, finding it hard to sleep and eat. But with the help of her family, the support of those in her circle and with Ameerah as her central motivation, Mikala began fighting back.
Now identifying as a part of a multigenerational single-parent affiliation—both her grandmother and mother were single parents—Mikala felt empowered by these two strong women in her life. They taught her the value of hard work, tenacity, strength, and the beauty of motherhood. As a living example of those lessons, Mikala worked several jobs to support her family while continuing to attend college classes as a full-time student. She also continued to be an active participant in NFP, ensuring Ameerah hit every milestone and working with her NFP Nurse, even as their visits shifted to telehealth due to the COVID-19 pandemic. Mikala and Ameerah successfully completed the program and will graduate in January 2021.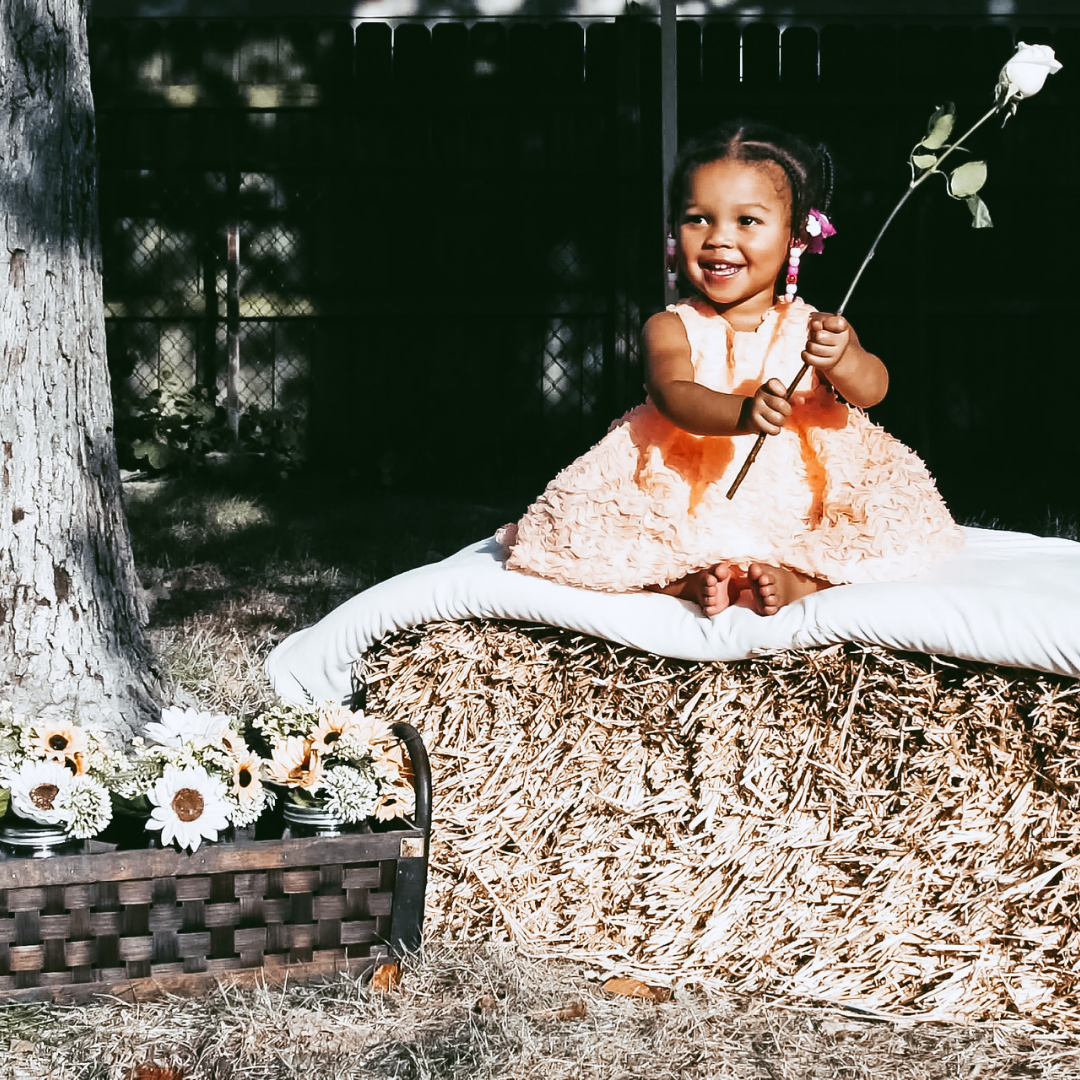 Mikala did not stop there, however, and continued to focus on setting and achieving her goals for the future. She also discovered her calling—to help and provide support to others experiencing the challenges she and Ameerah have faced. In 2020, Mikala created a nonprofit called Angels in Disguise (AID) with a mission to change the future generation by providing or connecting mental health services, assisting with secondary education applications and providing support for other single parents throughout their parenting journeys. Recently, she's also applied to become a foster parent and is in the process of completing the final home study, opening her home and heart to Indiana youth in need.
Knowing firsthand how much support from others can change someone's life, Mikala has fully embraced this next step in her journey. By relying on her personal strength and leaning on those around her, she has been able to navigate through the tragedy and challenges life can bring.
"My journey changed with the birth of my daughter," Mikala said. "I've chosen to use my hardships and personal experiences as a single mother to provide support and stand alongside those in similar situations. I want them to know they are not alone in this. They just have to keep going."