Meet Basimah Alshaar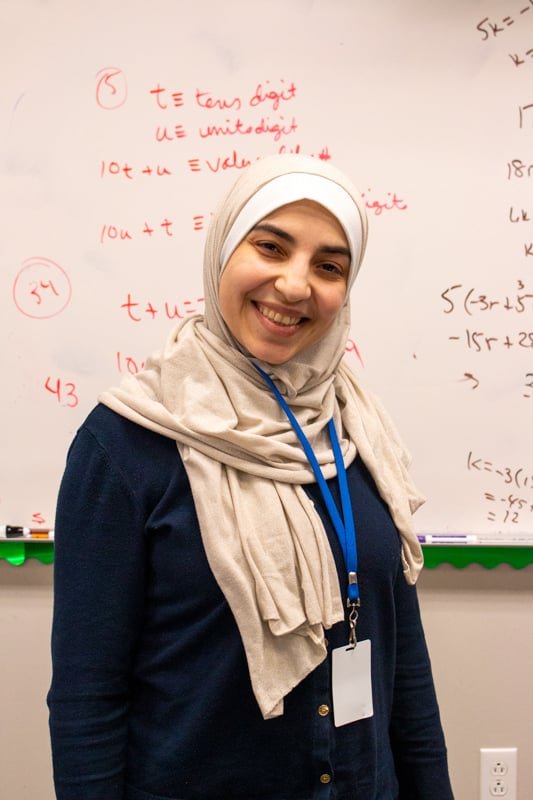 Originally from Syria, Basimah Alshaar was 21 years old when the Syrian revolution started. Her family faced unbelievable turmoil while living in the war-torn country. At one point, her sister's home was bombed while Basimah was inside.
Realizing that the situation in their country had escalated to a point of no return, Basimah and her family decided to flee. They planned to seek safety in the neighboring country of Jordan. Her family embarked on the four-day journey to the new country on foot.
Once in Jordan, they stayed in a refugee complex with hundreds of other families. The conditions surrounding the complex were dire. Large dust storms often made it hard to breathe for Basimah as she suffers with asthma. Despite all of this, Basimah was able to continue living up to the meaning of her name.
"My name actually means the person who always keeps smiling," Basimah said.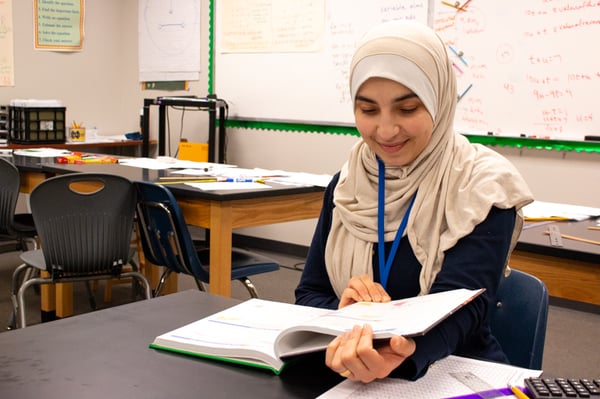 Finally, after four years in Jordan, Basimah and her family received a call from Exodus Refugee Immigration, Inc. with an offer to immigrate to the United States. Exodus is a refugee resettlement agency that works with the federal government to organize resources in America to make the process of resettlement easier.
Through resources offered through the refugee program, Basimah learned basic English and slowly began to integrate into American culture. Still, she knew that furthering her education would best prepare her family for a sustainable future in the U.S., and desired to learn more. At the suggestion of staff at Exodus, she researched the The Excel Center®, Goodwill's high school for adults, to pursue her Core 40 diploma.
"I came to The Excel Center and they were so friendly," Basimah said. "The teachers here are so patient. If you don't understand them, they speak quietly and clearly so that you can understand."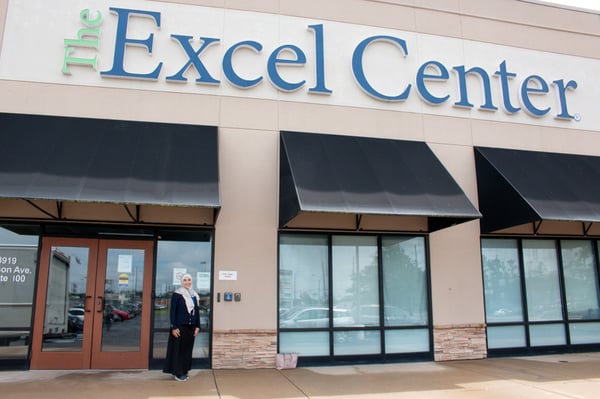 Basimah finished her courses at The Excel Center within a year and a half, and graduated in June 2019. During her time at The Excel Center, she earned an IT Fundamentals certification to prepare for her future career. Basimah's next steps include pursuing a degree in statistics and eventually, her PhD in program engineering. She plans to attend Purdue University in the Fall. With the support of her family, Basimah is excited to continue her educational journey.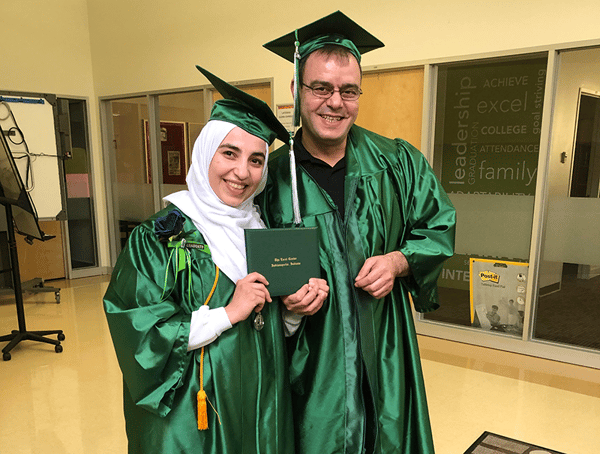 Grateful for her experience at The Excel Center, she is more than willing to give advice and help encourage others that may be interested in going back to school to earn their high school diplomas.
"If you don't have a high school diploma, and you want to make your life better, you should come to The Excel Center," Basimah remarked. "No matter what they will support you to achieve your goals."