In 2019, when Charity Watkins became pregnant with her daughter, she enrolled in Goodwill Nurse-Family Partnership®, a maternal health program that pairs moms with registered nurses. As she participated in this program, Charity expressed her desire to become a certified nursing assistant (CNA). Her nurse referred her to Goodwill Ignite.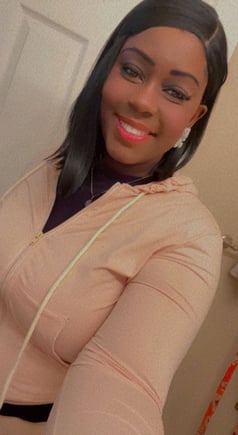 The Goodwill Ignite program helps Goodwill's retail employees, students and other participants who are ages 16-24 by providing certification training, paid work experiences, supportive services and employment placement to help them achieve their goals.
"It's a good program to be in," said Charity. "It's motivational and pushes people to where they need to be in life."
Goodwill Ignite helped Charity by reducing the financial stress that often comes with higher education and becoming a CNA. The program removed other barriers for Charity as well, providing her with transportation assistance and childcare for her young daughter.
With the help of Goodwill Ignite, Charity could focus on studying, passing her exams and getting through her rigorous nursing course. Most importantly, she had more time to experience motherhood. During this time, her family expanded and she gave birth to her son.
"I was glad I could go through Goodwill's Nurse-Family Partnership because I wasn't the only young, struggling mom," Charity said. "Even in my nursing program, the instructor babysat some of the students' children to get them through."
In 2022, Charity passed her CNA course, successfully earning an industry recognized certification and finally meeting her goal. She soon found an employment opportunity that offered a $5,000 sign-on bonus.
In January of 2023, Charity will be heading to Indiana University-Purdue University Indianapolis as a nursing major to further her education and career. Goodwill Ignite has not only helped her become better equipped to provide for her family, it has also been a vital stepping stone to achieving the next ambitions in her life.
"I hope to become a nurse practitioner or surgeon," said Charity. "I really do love helping others and making people happy."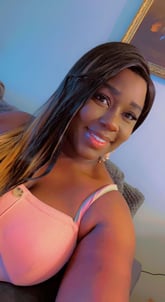 Currently, Charity works as a CNA at Aspen Trace, putting her hard-earned certification to work. As she provides the healthcare others need, Charity strongly encourages those in similar situations to hers to seek help from Goodwill Ignite.
"You better do it," Charity said. "Goodwill is supportive and looks out for your best interest."
For more information about Goodwill Ignite or to apply, contact goodwillignite@goodwillindy.org.