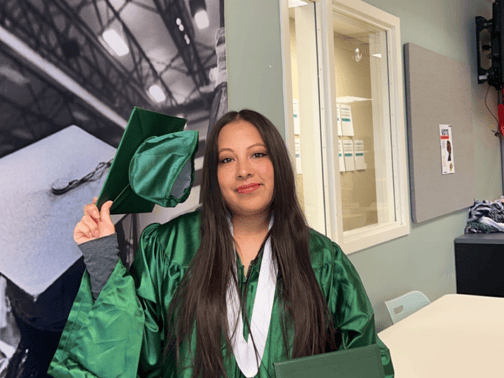 Lizbeth Cruz Gonzalez, 36, has constantly been striving for the best opportunities in her life, even at a young age. Originally from Mexico, Lizbeth wanted to pursue her education, but it came with challenges.
"Education in Mexico is basic with a lack of opportunities for growth and professional development," Lizbeth said. "I only managed to reach the 11th grade."
She eventually moved to the United States with her husband for new opportunities, where they raised their two children and hoped to provide a bright future for them. As her children grew older, Lizbeth realized that she wanted to complete her high school education, and that she could achieve her goals in America.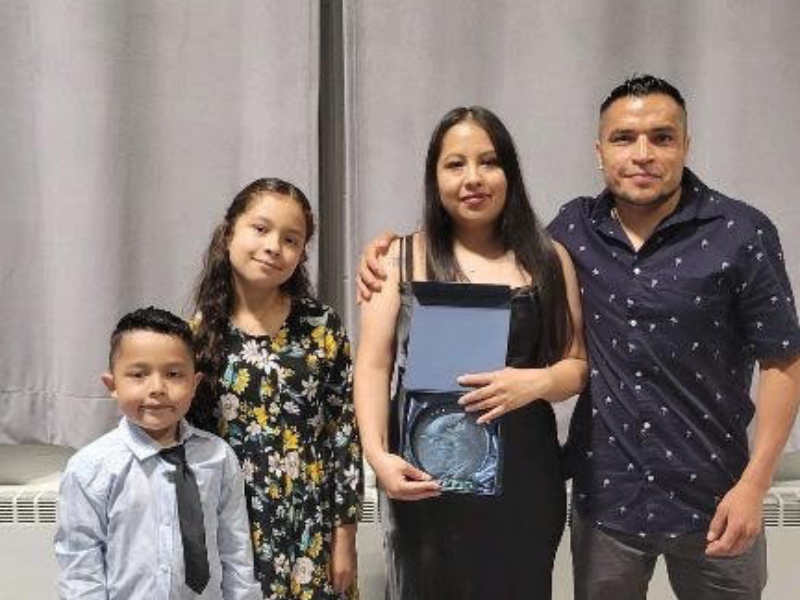 "The United States is a country that gives you great opportunities. One of them is that no matter who you are or where you come from, you will be given access to education," Lizbeth said. "I wanted to finish school for myself and knew that having a better education would allow me to set the example of overcoming obstacles to my children."
After doing some research into education opportunities for adults, she found The Excel Center®, Goodwill's tuition-free high school for adult learners and older youth.
"What I liked most about attending The Excel Center is that it has really exceptional staff," Lizbeth explained. "The teachers are trained to support all kinds of students. Even if your language is different, they help you. And the interest that the life coaches have in their students is impressive, as they will always solve your doubts and help you when you need it."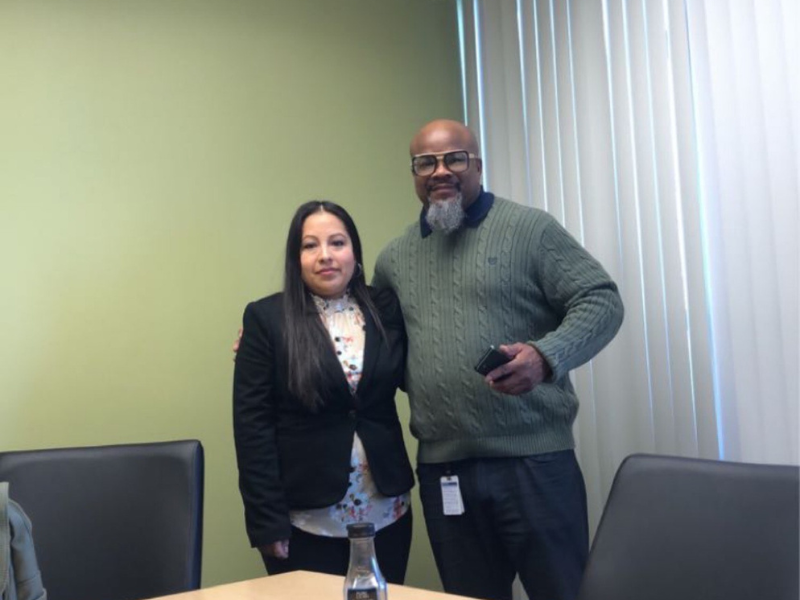 Designed to meet the unique needs of adult students, The Excel Center provides barrier removal services such as transportation assistance and flexible scheduling. Free, onsite child care is also available to those learners who have small children, which Lizbeth found helpful while she attended classes.
"Sometimes I used the onsite child care for my children, especially if they were on a school break," Lizbeth said. "I don't have family in this country. We are only my husband, my children, and I, so I didn't have anyone to take care of them, but The Excel Center child care was very helpful."
Lizbeth also earned English 111, Math 123 and CINS 101 dual credits and Certified Clinical Medical Assistant and Home Health Aide industry-recognized certifications while enrolled, putting her on a path to success and a better-than-average wage post-graduation.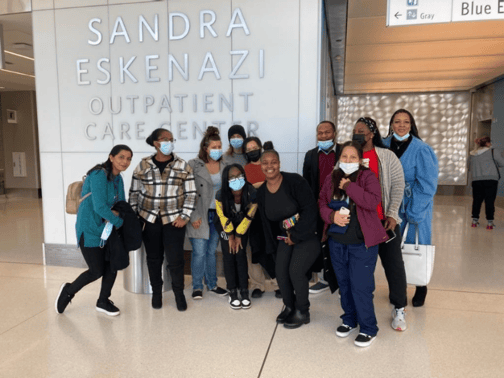 According to research conducted by the Lab of Economic Opportunities at the University of Notre Dame, Excel Center graduates increase their earnings by 39% compared to their peers. After graduation this summer, Lizbeth hopes to become a nurse.
"Over the next five years, I plan to attend college, obtain a degree and be able to work as a registered nurse," Lizbeth explains. "It is an honor for me to be able to inspire other people to continue with their school education. Continuing to study will help you have clarity about your future and get closer to your professional and personal goals!"
To learn more about The Excel Center or to enroll, visit excelcenter.org.