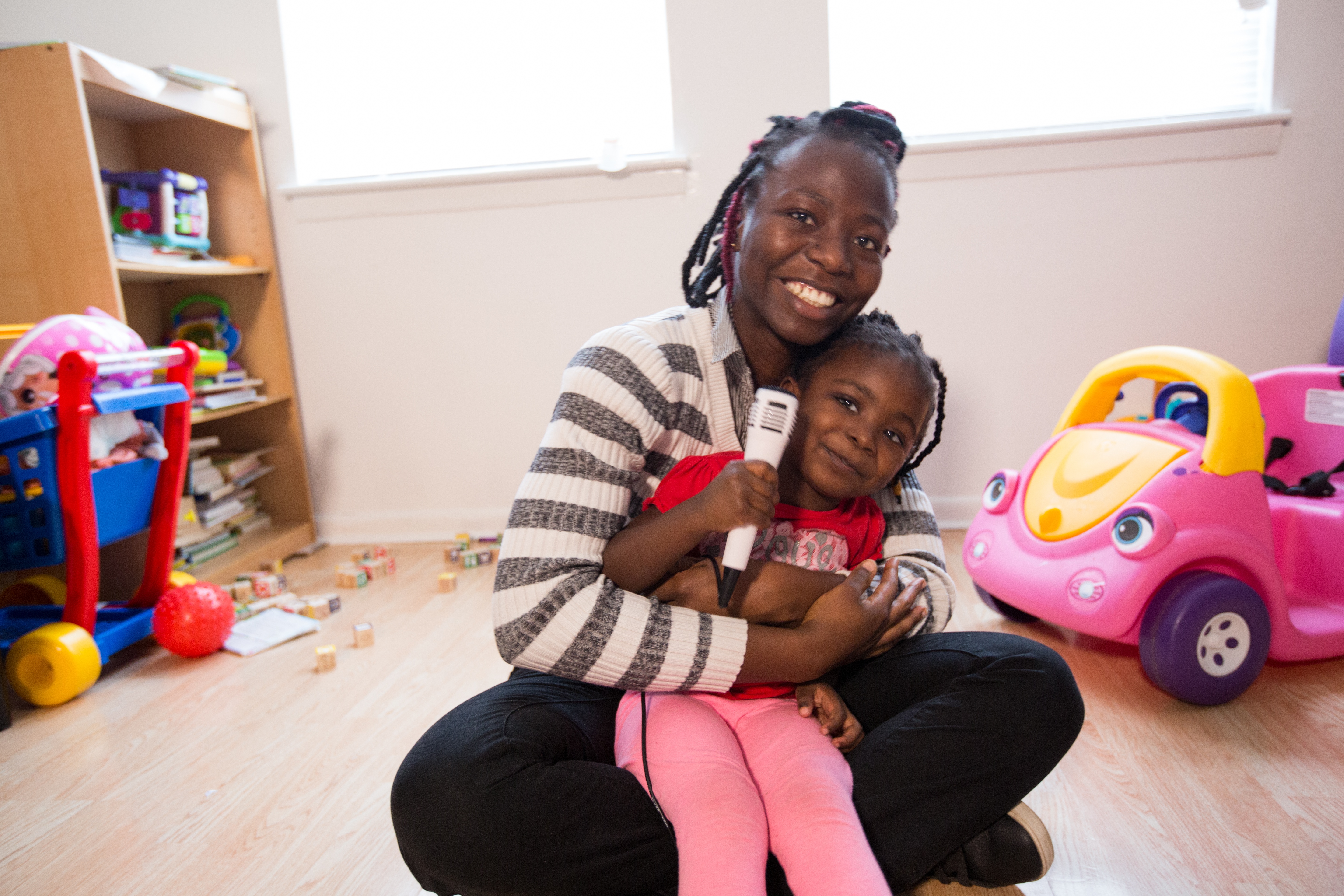 Mansa Samlafo was a permanent resident of the United States for nearly three years when she traveled to her home country of Ghana to marry her longtime fiancé. Upon returning to the U.S., she learned she was pregnant. Realizing her husband wouldn't be there to support her through her pregnancy left Mansa feeling vulnerable and alone.
"In Ghana, your mother comes to live with you and shows you how to hold, feed and bathe your baby. She helps you cook and manage other responsibilities for a few months," Mansa said.
At the recommendation of a friend, Mansa enrolled in Goodwill's Nurse-Family Partnership, a program for eligible first-time moms. She was paired with Abby O'Connor, a registered nurse who visited frequently with Mansa, usually by phone to accommodate her busy work schedule. Abby answered questions Mansa had about her pregnancy and helped her prepare for delivery.
"Although I was initially firm in my decision to have a natural childbirth, I discussed other birth options with my nurse," Mansa said. "When my delivery wasn't progressing and I had to have a C-section, I was relieved I knew what to expect."
Abby also helped Mansa work through issues post-birth. When breastfeeding was painful, Abby encouraged Mansa to take her daughter, Dromo, to the doctor to have her mouth checked. They learned she was tongue-tied.
"The doctor performed a simple procedure and I was able to breastfeed comfortably, which was important to me," Mansa said. "I may not have known it was a medical issue without my nurse."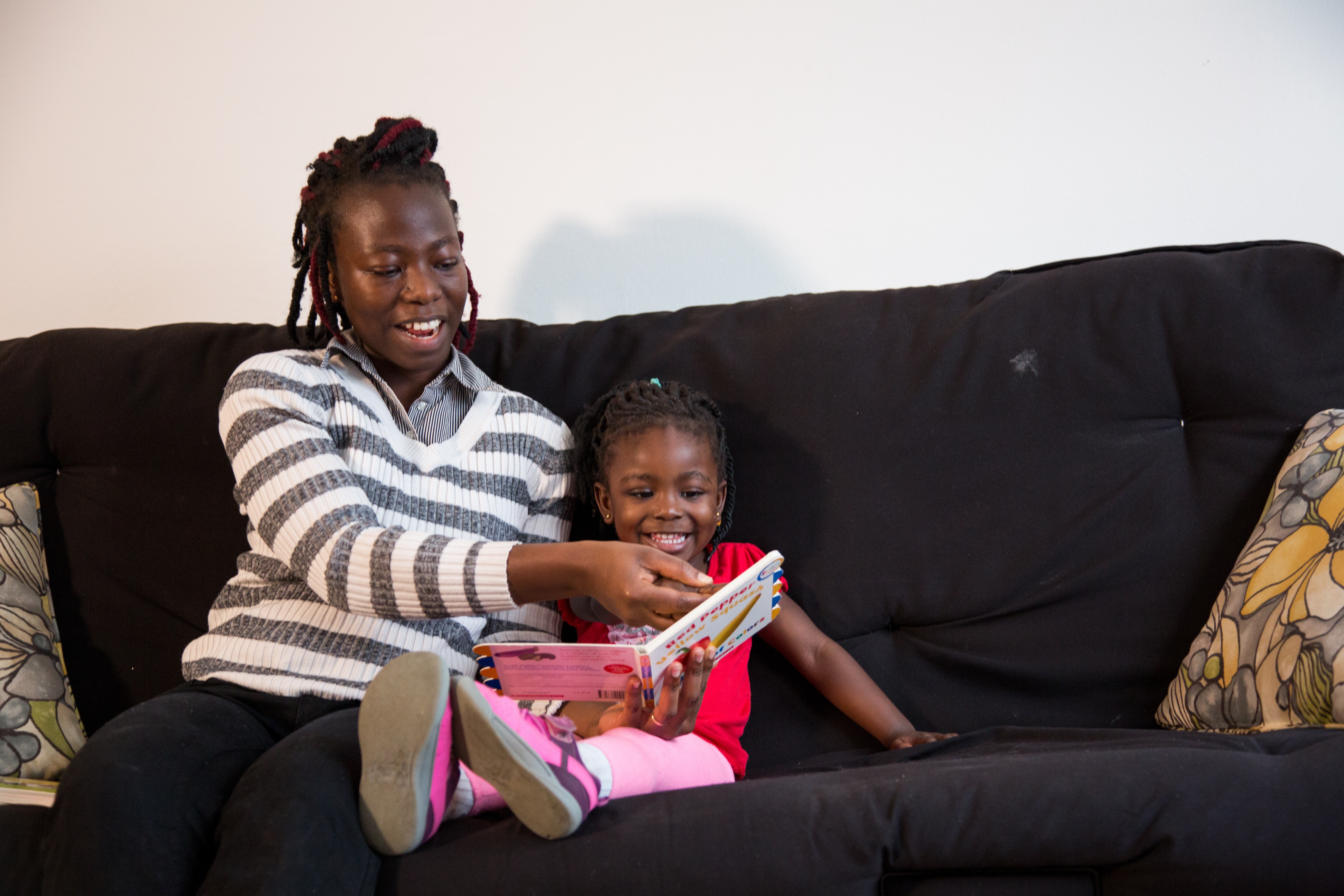 Abby helped Mansa find high-quality child care and referred her to Habitat for Humanity, which will soon allow her to become a first-time homeowner.
"Being from Ghana, I wouldn't have known any of these resources were available to me without Abby's guidance and support," Mansa said. "She is still my first point of contact when I have questions about Dromo."
Abby also helped Mansa find a higher-paying job through TalentSource, Goodwill's team that connects qualified candidates to jobs with employer partners.
"Mansa's job prior to Goodwill was not commiserate with someone who possesses a college degree," Abby said. "TalentSource matched her with a position as an Administrative Coordinator with Goodwill's Information Technology department."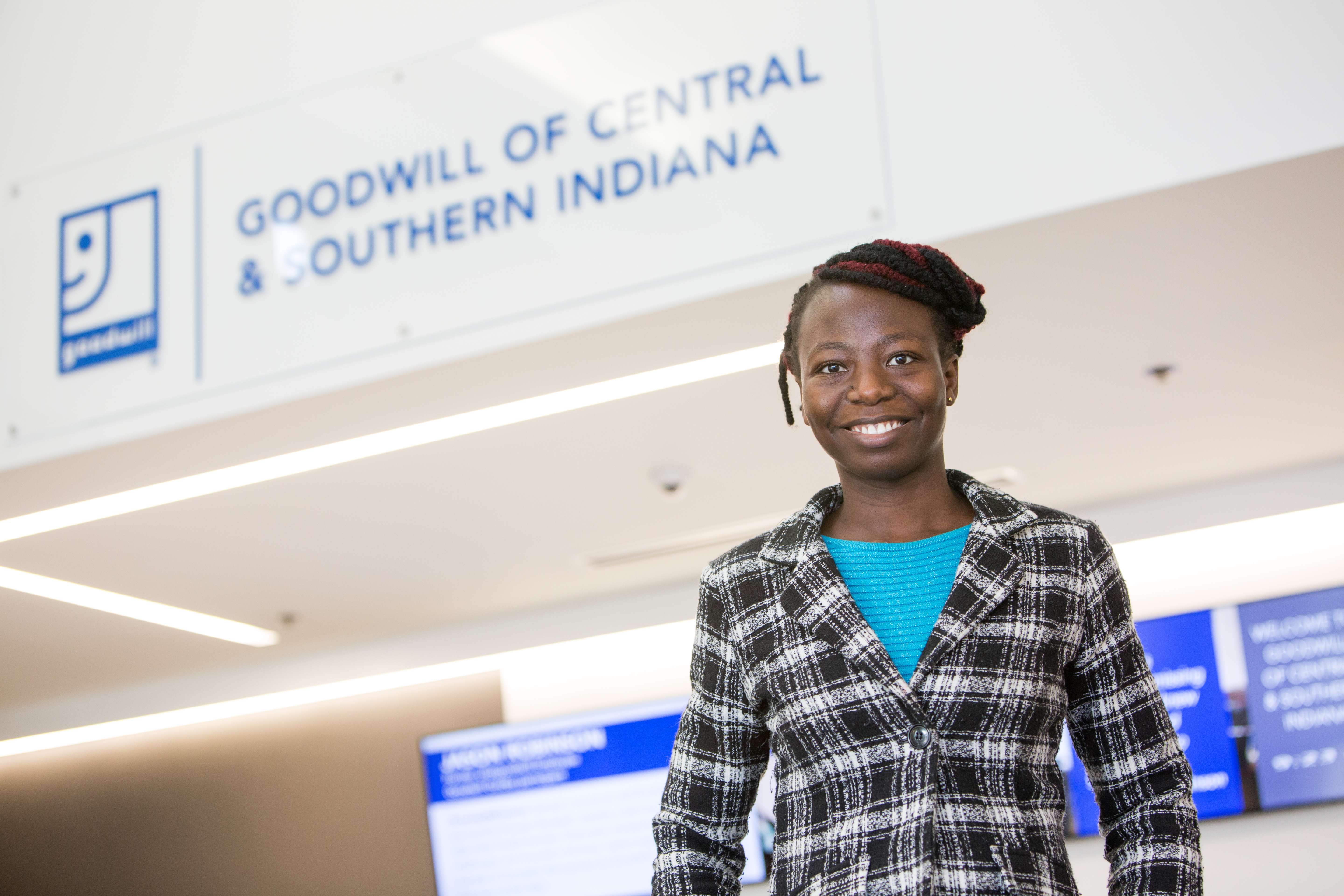 Mansa's responsibilities include purchasing items for the entire organization, managing purchasing contracts, routing invoices for payment and more.
"I'm proud to say I work at Goodwill. It's a good company," Mansa said. "I would recommend Nurse-Family Partnership to any expectant mother."