Finding healing in faith while incarcerated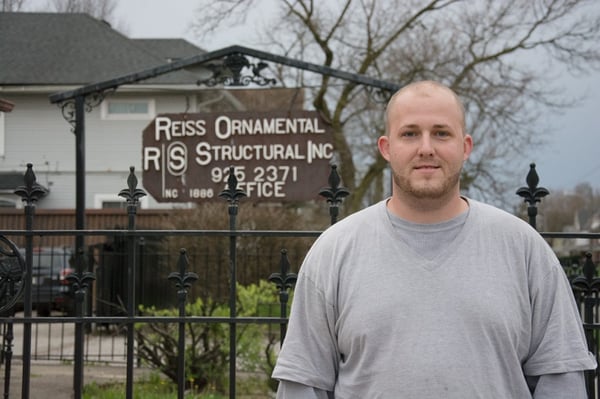 Cory Tipton doesn't make any excuses but admits his lack of adult guidance led him down the wrong path as a teen.
"I witnessed my father selling drugs and was expelled from high school for doing the same thing," Cory said.
He would eventually be incarcerated three times, most recently in 2012. Cory was motivated to turn his life around when he embraced his faith. He earned his GED in prison.
"I used to be angry and hateful, but I've found meaning in my life," Cory said. "I want to be a good role model for my 10-year old son."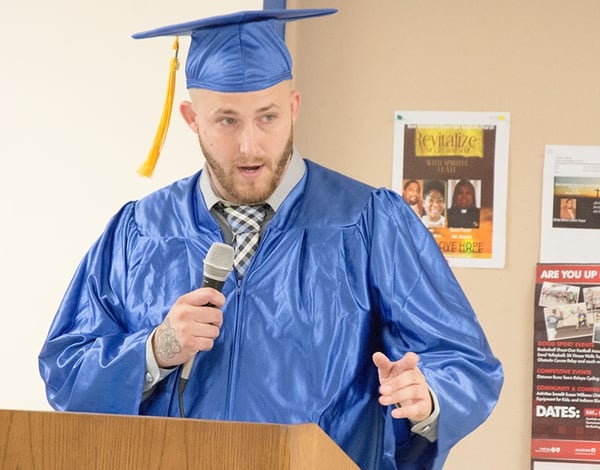 When Cory was released from prison in February 2017, his parole officer referred him to New Beginnings, Goodwill's 6-month re-entry program that focuses on helping individuals who are transitioning back into society build a recent job history and develop technical and other life skills through employment at Goodwill.
"I worked at the Goodwill Commercial Services warehouse full-time during the program and earned a forklift certification as well as a welding certification," Cory said.
He graduated from New Beginnings in the fall of 2017. Through TalentSource™, Goodwill's job placement team, Cory was connected to a welding job at Reiss Structural & Architectural Products. He was discharged from parole a year-and-a-half early as a result of the significant progress he made.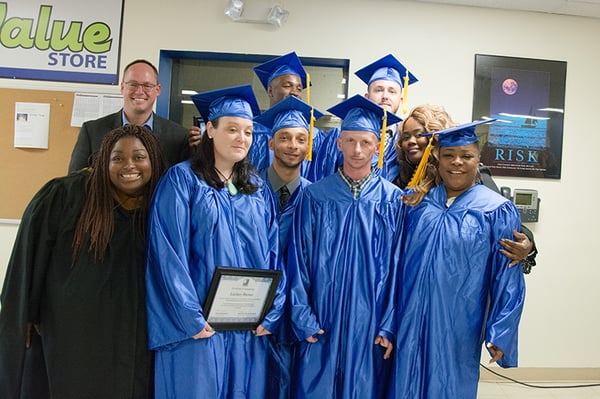 "In just a year, I got a good job, my license back, my own vehicle and house as well as shared custody of my son," Cory said. "I'm proud of what I've been able to accomplish in such a short time."
Through Trusted Mentors, an organization that helps adults establish stable lives, Cory mentors individuals recently released from incarceration, supporting them as they transition back into society.
He has also started a side business, C.T Power Washing, Landscaping & more, that employs people with criminal histories.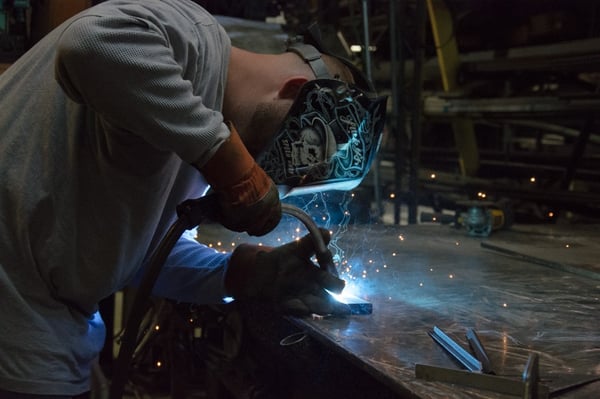 "I want to help people by giving them a second chance, like Goodwill gave me," Cory said