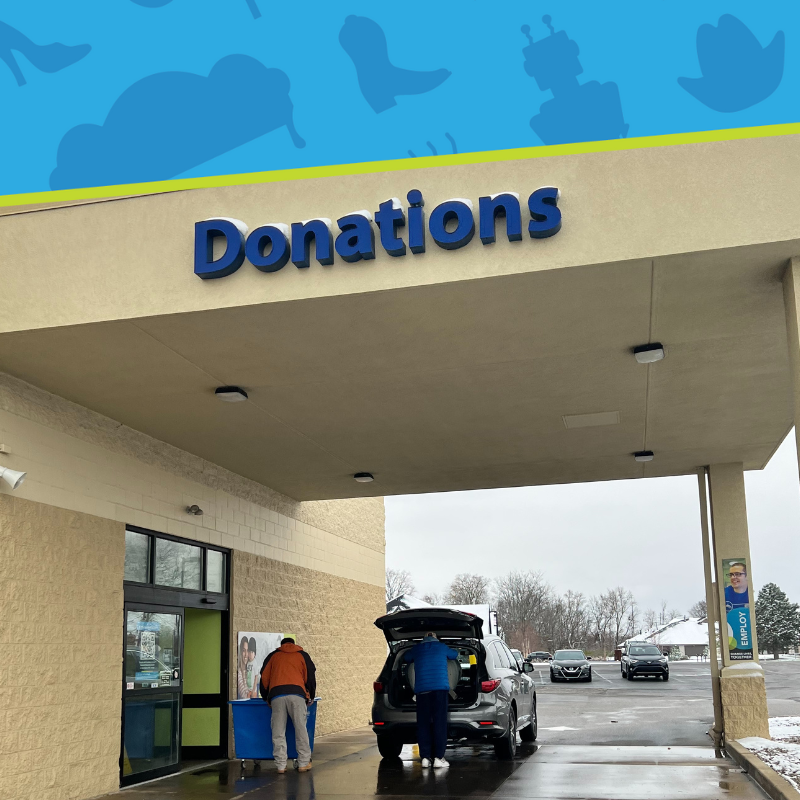 1. Find Unique Gifts
Goodwill is all about the thrill of the hunt. Search through the inventory of our

70+ retail stores

in central and southern Indiana to find name-brand clothes and shoes, furniture, vintage items, and more -- all of which make for one-of-a-kind gifts for the holiday season.
Speaking of Goodwill's inventory - do you have a bag of clothes in your car? A room to clean out? Donating to Goodwill gives new life to those used goods!
Pro tip: Visit several times each week to shop because we have thousands of new items being stocked all the time! You never know when you might find that perfect gift for the ones on your shopping list.
2. Save money
Shopping at Goodwill means you can find name brands at a low cost!
Search through our inventory to find new clothes, name-brand clothes, and vintage clothes. These items are priced less than what you would find at a traditional retail store.
Pro-tip: Visit as many stores as you can (even on the same day) to maximize your savings. While you're there, feel free to visit our donation center to drop off used items, too!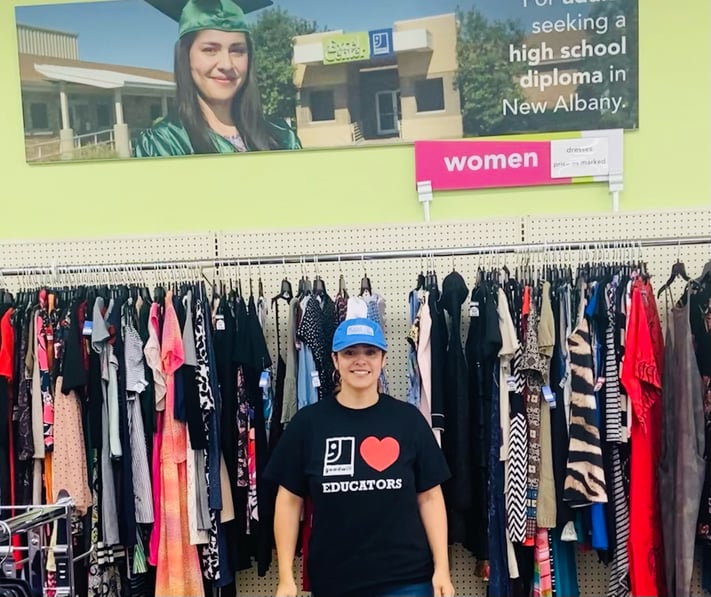 3. Support your community
Did you know the revenue made from shopping and donating at Goodwill goes right back into the central and southern Indiana communities that we serve? For instance, Goodwill provides employment to over 3,000 individuals in our retail division - many of whom face a barrier to employment such as lack of education or a disability. Shopping and donating at Goodwill empowers individuals to build their careers!
Shopping and donating at Goodwill also helps support local education and health programs, such as

Nurse-Family Partnership

Ⓡ, a maternal health care program that pairs first-time, low-income moms with a registered nurse who helps ensure that babies are born healthy and safe.
Goodwill also owns and operates 15 adult high schools called

The Excel Center

Ⓡ, where adults can return to school and complete their high school education.
Pro-tip: When you shop or donate to Goodwill, you're doing good in your community. You can also make a financial contribution online at goodwillindy.org/donatenow. Help keep the good going this holiday season!
4. Good for the environment
Both shopping and donating at Goodwill help to keep goods from going into landfills. This results in less landfill waste and reduced pollution in our communities.
Shop or donate at Goodwill and know you're doing something positive for the environment!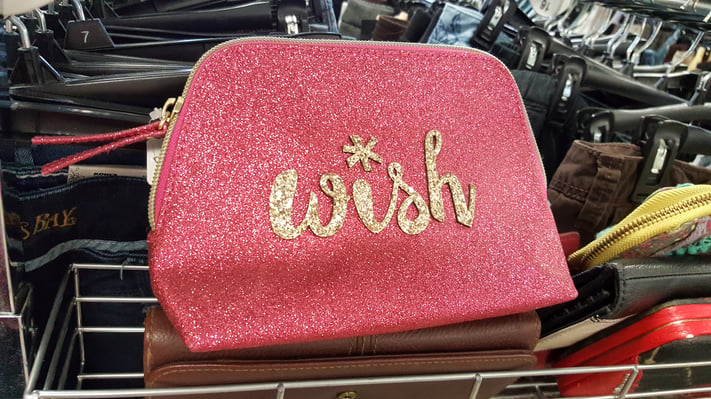 5. More than clothes
Goodwill sells more than just clothing. Household items, toys, books, DVDs, small appliances, and furniture are all things that you might find.
Some people even go hunting for specific collectibles like mugs, shoes, home decor, or electronics — you just have to know what you're looking for in those situations.
Pro-tip: For specific hunting, check out shopgoodwill.com. It's another way shoppers can do "good" from the comfort of their own home or wherever they might be! Every purchase made at ShopGoodwill supports the Goodwill mission.
We hope to see you at one of our stores this holiday season to shop and donate! You can also make a financial contribution online at goodwillindy.org/donatenow.Thank you for supporting Goodwill of Central & Southern Indiana.