Ella Morris is 63 years old a mother of four and a grandmother of five and she's just about to achieve a life-long goal.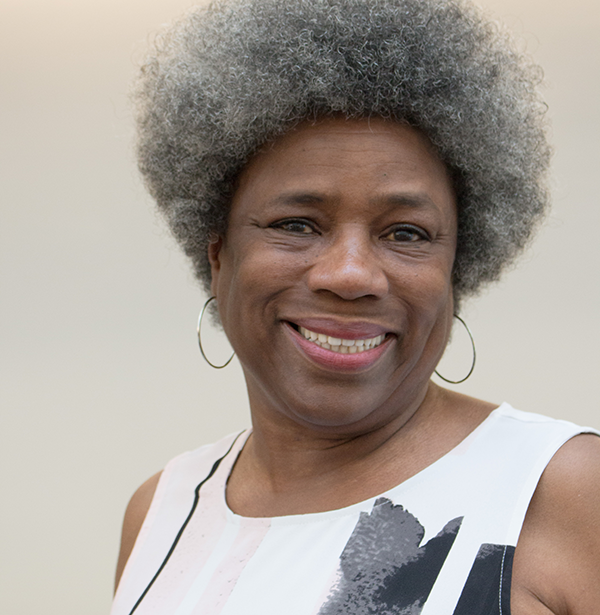 Throughout her life, Ella has valued education and dreamt of becoming a college graduate. After graduating from Arsenal Tech High School at age 18, Ella realized she wanted to continue her education. She graduated from both a data entry program and the Indianapolis Skills Center after high school and while these were valuable programs, Ella wanted something more—a college degree.
In order to make ends meet, Ella was not able to pursue college when she was younger, instead, she worked a variety of jobs and gained a great deal of experience in the workforce.
"You name it, I've probably done it," Ella said.
As life flew by, Ella developed Chronic Obstructive Pulmonary Disease(COPD) and was forced to slow down. Years of smoking cigarettes and a non-stop pace was catching up with her. Regular day-to-day tasks were becoming difficult. Simple things like walking two blocks would cause her to need to sit and catch her breath at the bus stop. On bad days, when she couldn't catch her breath, she had to call a cab. That postsecondary educational dream seemed more unattainable than ever.
Circumstances led Ella to help a loved one leave an abusive relationship. It was in this process that Ella realized helping domestic violence victims was her passion. Following her heart, Ella took a janitorial position at The Julian Center, a shelter for victims of domestic violence. As a janitor she was a consistent face around the facility and able to offer wisdom, kindness and courage to many victims of abuse. She eventually became the person that many of the women went to for advice or a listening ear.
"Once you learn to love yourself, you will have the capacity to love others," Ella told many women at The Julian Center.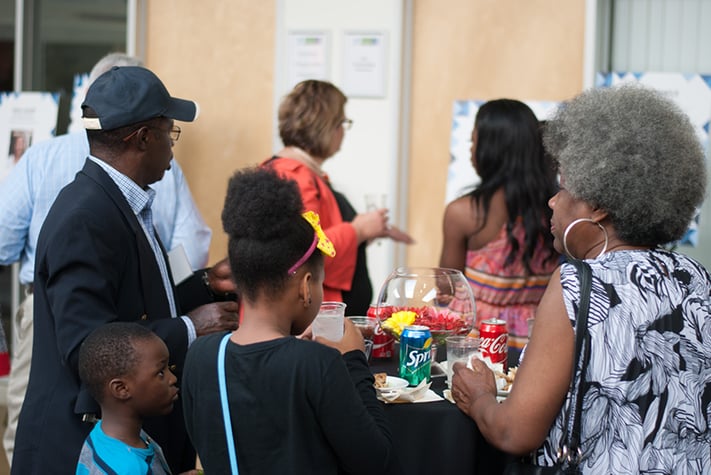 After battling COPD on her own for years, Ella was in need of better finances and better healthcare. She connected with Goodwill's Senior Community Service Employment Program (SCSEP). Joining SCSEP allowed Ella the opportunity and guidance for applying for scholarships and finding higher paying employment.
"SCSEP has helped me stay focused on my goals and keep going despite my age," Ella said.
Through SCSEP, Ella landed an internship at The Julian Center working in The Circles Program, which helps empower individuals to rise out of poverty. After excelling as an intern, Ella gained skills and connections that led to her current job at a faith-based food pantry.
"I enjoy my coworkers, and I am learning to be more confident with technology," Ella said.
Now, with more support and life experiences under her belt, Ella is finally able to pursue her dream of a college education and a direction to narrow that education toward—helping victims of domestic violence. She is enrolled at Ivy Tech earning her associate's degree in human services with only a few more classes to take to complete her degree.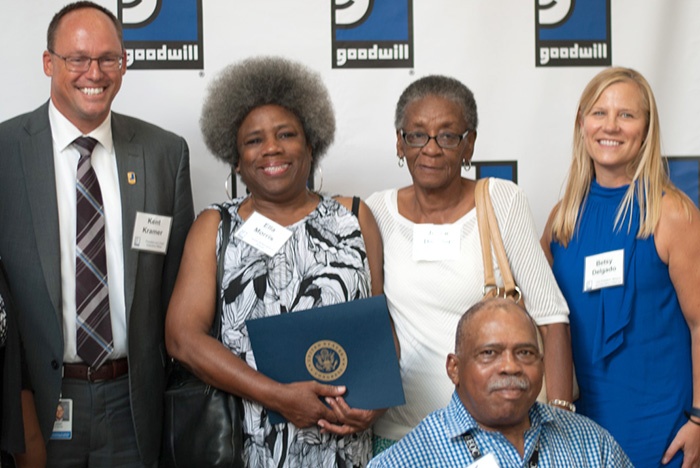 In 2017 Ella was nominated for a McClelland Scholarship. Her compelling story, clear goals and drive to make them happen led to her selection as a recipient of the scholarship. The McClelland Scholarship helps Goodwill of Central & Southern Indiana program participants overcome barriers to receiving more education. Ella used the scholarship to purchase a new laptop and books for her remaining classwork.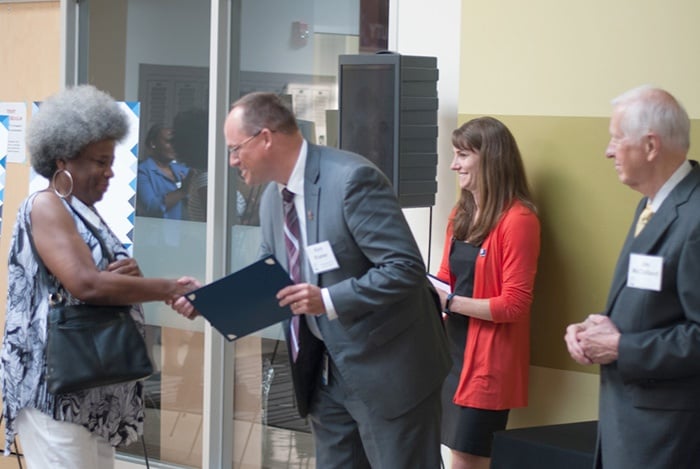 Ella will be the first to tell you of her keys to success, "The number one thing is to surround yourself with positive people." She warns her grandchildren that being around negative people can bring negative results. Her friends and family have remained a positive force in her life. They encourage her to keep going and not to give up. That encouragement continues to motivate her. Ella says she won't let anything stop her from achieving her goal this time.
"If you keep swimming, one day you will reach the shore," Ella said.